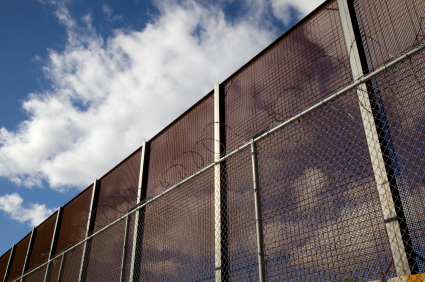 We have been servicing the Fort Worth, Richland Hills, and South Lake TX areas with quality fence services and fence installations for over 7 years. We strive to provide quality service and only hire professionals to take care of all your fencing needs! We want to make sure you always have a unique fence fit to your specific needs and will work with you to achieve that. No job is ever to big or small, from fence repairs, to fence installation, commercial fence, or residential fence, we do it all!
We always offer FREE ESTIMATES: Call us today to schedule a no costs inspection of the property and we will also give you a full proof estimate on your fence good for 90 days.
Satisfaction Guaranteed
Our clients are assured that their satisfaction in our work is 100%. We enjoy our jobs but love the respect our customers have in our long business tradition of appeasing the clientele. We build and repair fences and gates in wood and ornamental iron in North Tarrant County, Texas and surrounding areas. We offer superior service and top of the line quality fence design and construction services. We have been building residential fencing equal to none. Our staff is trained and specialized in all the major types of consumer and commercial fences, gates, and ornamental iron.
Call Fotey Fences in Keller (817) 993-9902